Adventuring in Fountain Hills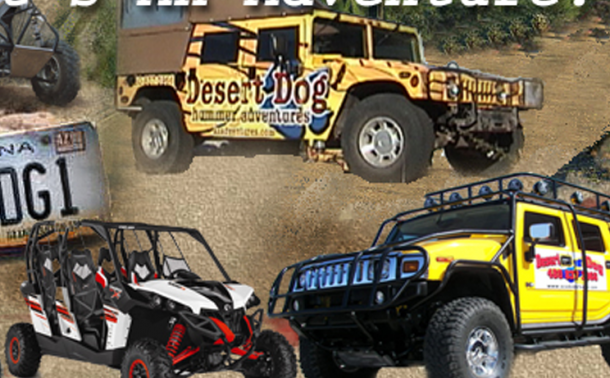 We offer unique levels of 4X4 Desert Adventures from our scenic sonoran adventure to our "desert stormin" extreme adventure.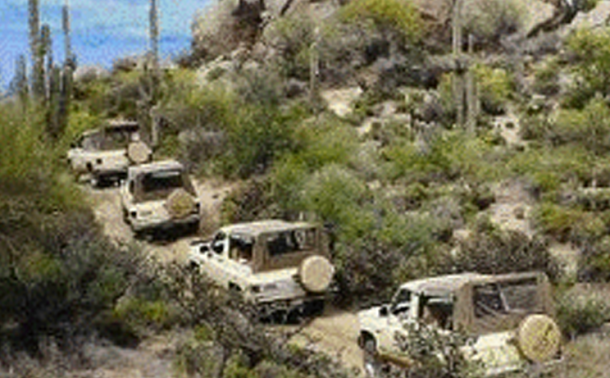 Visitors come from all over the world to experience the beauty and serenity of the Sonoran Desert. Wayward Wind Desert Jeep Tours offers the best tours on spectacular permitted trails. Our genuine Cowboy guides make the tour an adventure of a lifetime. Climb on board our open air Jeeps and immerse yourselves in the unspoiled splendors of the desert.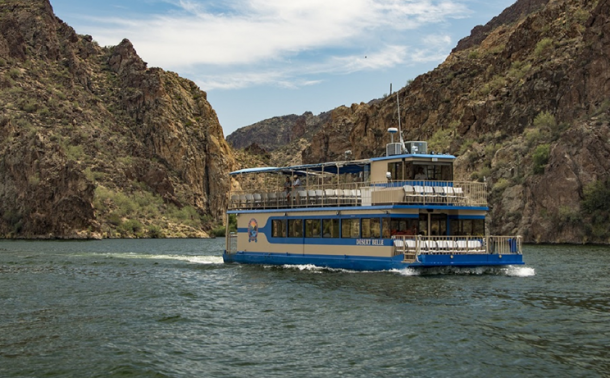 The Desert Belle has been cruising the waters of Saguaro Lake for over fifty years. Relax in air-conditioned comfort on one of her 90 minute narrated public cruises and see exotic Arizona wildlife, towering canyon walls, and dramatic desert vistas.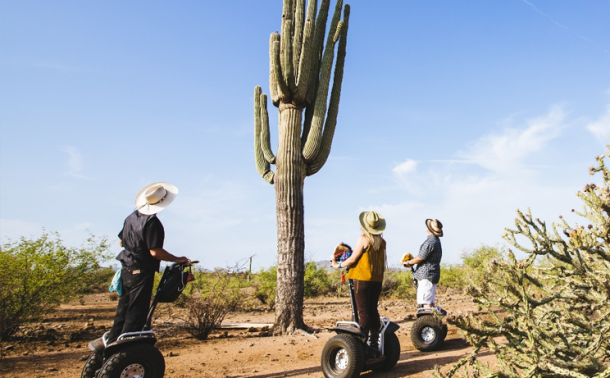 Segway Tours are a one of a kind blast. The beautiful scenery of the Red Rock formations in Sedona guarantees your tour to be fun on these amazing battery powered machines.
Tours are offered daily year round.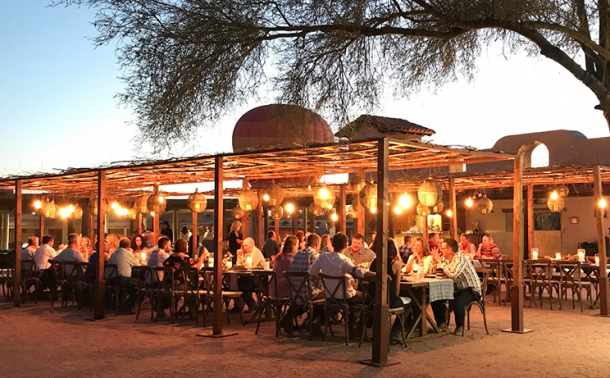 Addicted to adrenaline rushes and awesome outdoor adventure? Fort McDowell Adventures has everything you need. Extreme, serene, and sometimes enchanting, we offer exciting adventures every Friday from Labor Day through Memorial Day!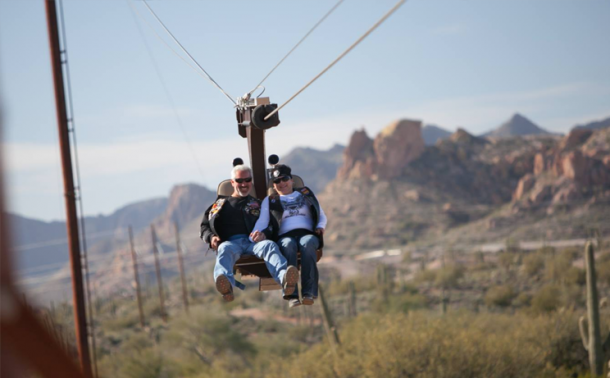 Daring, dynamic, and one of a kind Zipline created by world renowned Stan Checketts who created amusement park thrill rides like "The Stratosphere" and the "VooDoo Zipline" in Las Vegas, the "World's Fastest Roller Coaster", and his newest creation, the "TERROR-Dactyl" in Colorado.