15101 E Greene Valley Road Fountain Hills, AZ 85268
Posted by Agent Crumbie on Monday, February 15, 2021 at 5:15 PM
By Agent Crumbie / February 15, 2021
Comment
The Jingle Bell House
There's this myth out there that the real estate market slows or even stops in December. It may seem counterintuitive, but the holidays are actually an excellent time to sell a home! Buyers tend to be more serious about buying. Fewer homes on the market for buyers to look at, which means less competition for the attention of those buyers. The holidays tend to bring out the best in the home when it's all decorated and dressed to the nines! It's precisely why the seller made this home available for sale on Christmas Day...It paid off big time!
At a Glance
Before we listed this property, we sold it to our sellers while it was underpriced and listed with another agent.
We Priced it Right and It Sold Overnight!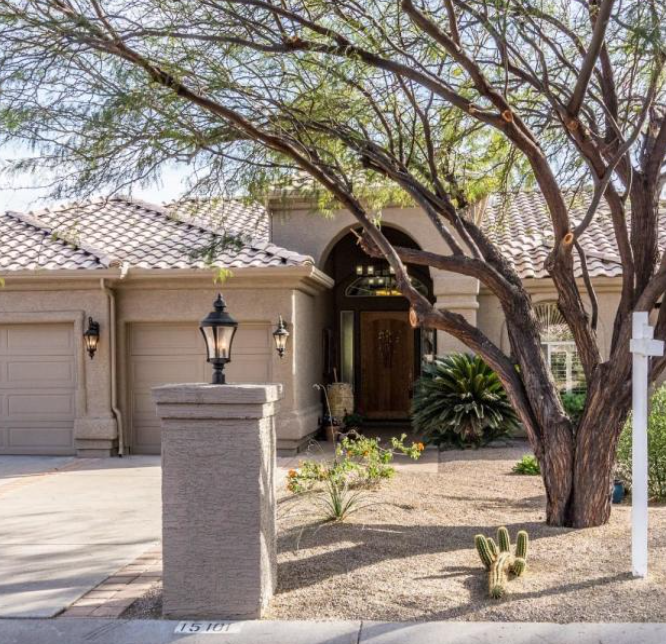 Before we could even schedule for listing pictures and video, within 24 hours, we received multiple offers and sold it above list price! Homes that get multiple offers are often sold in an "auction" atmosphere. If you think back to the last auction you saw on TV or participated in online, you may remember this basic element of Auctions 101: the starting price is lower – sometimes quite a bit lower than the final sale price. In fact, it's the low list or starting price that gets people excited about the possibility of scoring a great value, whether they're bidding on an antique Chinese pug figurine on eBay or on your home. And when it came to this home, it's that same low-price-seeking excitement that caused many more buyers to show up and viewed it than would have come at a higher price point.
We Gave Buyers and Brokers Ample Access
Put yourself in the buyer's shoes. Say there are 10 homes on the market that met your criteria, in terms of bedrooms, bathrooms, square footage, price range, and location. And 5 of those top your list but you only have time to see 3 today. If your agent can't get into the house due to many restrictions around showing it, the home could very well be missed out on you viewing it as a motivated and qualified buyer.
We Made it Beautiful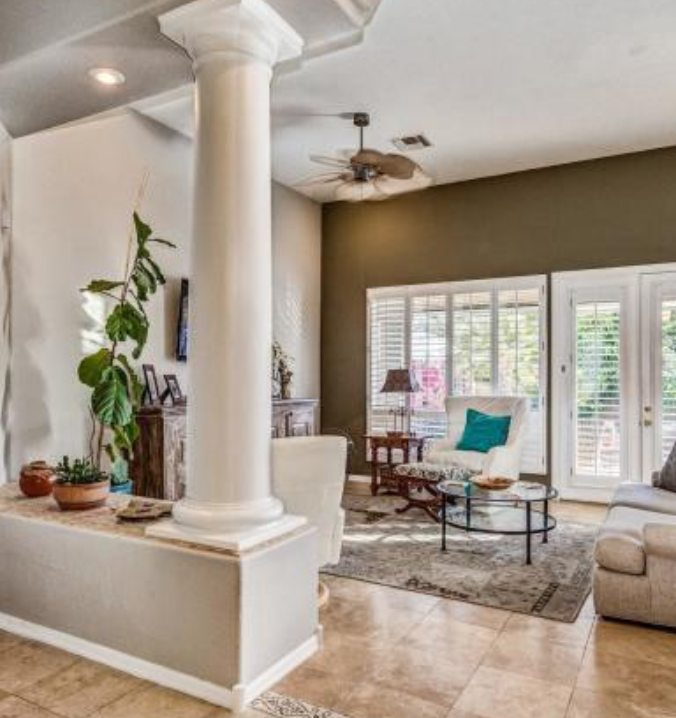 Really, really beautiful. We know homes that get multiple offers are those with the look, feel and function that can be described in one word: covetable! We weren't just trying to create a situation in which the home barely edges out the listing down the street in the hearts and minds of targeted buyers. We wanted multiple offers and needed multiple buyers to fall deeply in love with the home - enough to offer above the list price and enough to compete with others for it. So to generate multiple offers, we prepared the home by ensuring it was all decked out in wreaths, red bows, and white lights! It was immaculately cleaned from the inside out – kitchen, bathrooms, closets, garages, and landscape. We de-cluttered and staged to the nines – from the entry foyer to the back patio. Everything that needed repair or replacement was in perfect working order. Then we show off how immaculate, adorable and move-in ready it is – and touted its great working condition for the long run.
Why We Love It
It's an absolutely stunning home with 3 car garages and RV gate with a pad. Travertine floors, plantation shutters, and 12' ceilings throughout. Soft, cool, contemporary color palettes. A spacious and inviting entry that flows through a generous size great room that opens to a spectacular resort style patio equipped with sunshades, built-in BBQ grill, outdoor fireplace, fountain, and sparkling pool. We also love that it has recently been remodeled; kitchen with maple soft-close cabinets, quartz countertops, copper farm sink, kitchen aid wall oven/microwave, Viking island range and a custom marble/glass backsplash, and much much more. This home is impeccably maintained and shows pride of ownership at its best!