Buying a Home Out of State
Posted by Agent Crumbie on Friday, April 24, 2020 at 2:15 PM
By Agent Crumbie / April 24, 2020
Comment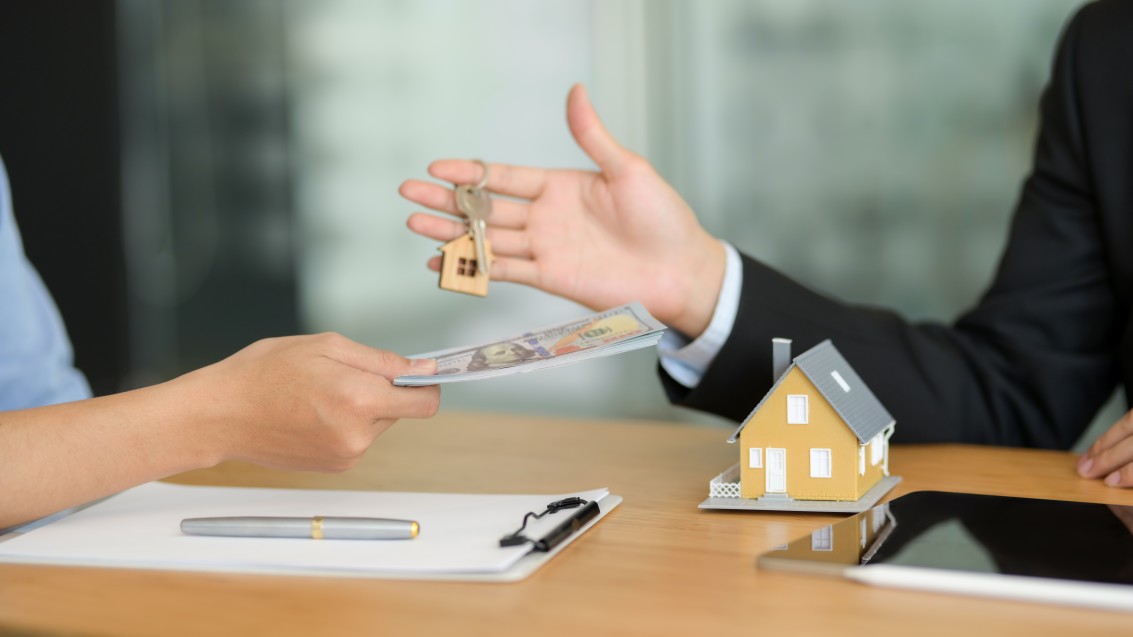 We know buying a home can be stressful especially when buying while out of state. Without the ease of attending open houses or touring different communities to get a sense of the lifestyle, buying a home out of state can seem daunting but it doesn't have to be.

Your experience searching for your future home should be fun, enjoyable and memorable. And now it can be.
How are we so confident? Time and time again we have helped relocation buyers find their dream home from thousands of miles away. So what steps do we recommend to get started?
Do Your Research Online First
Before you buy a home, you should always do your research. This is especially important when you're buying a home out of state. Getting to know the area, communities, and price ranges can make the process feel less overwhelming when you begin working with an agent. Even though you will have our professional guidance and expertise, starting the buying process with some self-education will make you feel more confident and at ease with your final buying decision.


Work With a Qualified Agent
The Agent and Buyer relationship is an important one. When you're relocating or buying a home out of state you need an agent you can trust and rely on. Since you won't be in the area day-to-day, we will be your "eyes and ears" through every step of the buying process. We'll take the time to really understand your specific wants and needs and be intricately involved in ensuring you make the best use of your time viewing the right houses. But don't take our word for it, read our happy client reviews.


Consider a Relocation Specialist
It's best to work with an agent that's a Certified Relocation Specialist. As a Relocation Specialist, we've gone through the extra training to make sure your relocation is as smooth and enjoyable as possible. In addition to finding and negotiating your home purchase, we can also help with nearly every aspect of your move. From connecting you with reputable movers, title companies, and other local experts in the area.


Be Aware of Online Scams
Unfortunately, scammers often take advantage of out of state buyers. When looking at homes online watch out for deals that seem too good to be true. When talking to a seller, make sure the person is who they say they are and the home is real and actually on the market. These types of scammers create listings for a house that's not actually for sale using stolen images and an attractive price well below what it should be. This encourages urgency so out of state buyers will put in an offer right away. Once their offer is "accepted" a down payment is requested that's kept by the scammer. It's best to always work with a trusted real estate agent to avoid these type of situations.


Know that Out of State Buying is Different
Whether you've bought and sold a property before, the relocation buying process is different. There's a standard buying process for each state. For example, certain states do inspections before going into contract, some afterward. Many out of state buyers are required to put a deposit on the home when their offer is accepted. This deposit can range from a few hundred dollars to even 10% of the purchase price of the home. We will guide you on what to expect throughout the buying process here in Arizona


When Necessary, Your Agent Can Be Your Eyes
Ideally, you should be able to make trips to Arizona to explore the communities and see prospective homes in person. But if you can't, don't worry, there are great options. We bring the homes to you. Our premier service to buyers includes guided custom 360-degree virtual tours empowering buyers to tour homes from the comfort of their home.
With this cutting edge technology, we have sold multiple homes to families across the country and Canada without the buyers viewing them in person. This can also be a great tool for you to view homes virtually before you plan and make the trip to see the listings in person.


Be Prepared to Submit an Offer
When you start your house hunting, we want to make sure it's just a matter of time before you have the keys to your dream home. The last thing we want is for you to find a home you love and have an offer denied because you weren't prepared. Before you make the trip to Arizona to start looking, you should have all the necessary financial steps complete. That way when you find "the one" you are prepared to submit a strong offer!
A pre-approval letter with lender contact information or the required completed Arizona Pre-qualification form.

If it's a cash purchase, you should have written proof of funds from a bank or investment company.

Have a checkbook or access to funds from a national bank for escrow deposit.

Need to sell before you buy? Ideally, you should already have your home listed and preferably be under contract to sell, prior to submitting a contingency offer.

If possible, plan to be present for the home inspection.

Moving to a new area usually means a new job. If applicable, it's sometimes necessary to have or obtain a written offer of employment before applying for a mortgage.
If you're just getting started and need guidance on what bank to choose, what lender to work with, or how to obtain any of the documents you may need, we're happy to provide guidance and recommendations to contacts we trust from our professional network.


The Home Inspection
So you found "the one" and now it's time for the home inspection. During the inspection, every aspect of the home will be looked over in detail. Pictures of the inspection report can only tell you so much. If you can be there in person you will be able to see and understand any potential issues and make your best judgment on how to move forward.
Besides, inspectors are an integral part of the buying process and when you meet them they can share their professional opinion on what needs attention now and what can be put off. They can also offer maintenance tips to the new homeowners.
If you absolutely cannot be present for the inspection, we make it easy for you to speak with the inspector and engage in the inspection summary walk-thru via live web conference. We will always be at the home inspection to be your eyes and ears and look out for your best interest.


The Closing can be Completed Remotely
Closing! The exciting finale. When you finally reach close of escrow, you will be excited about the big move and likely anxious to be there to sign the final paperwork. Many relocation buyers don't realize they don't need to stress it if they can't be there! These days, you can sign all the paperwork remotely. Remote closings are increasingly common because after all, with all the technology we have today you shouldn't need to travel just to sign papers.
We recommend you work with a title company that has a national network so they know the protocols and can work in your current state and Arizona.
Once the closing paperwork is complete, the fun begins! New beginnings in your new community and home.