Fountain Hills Best Kept Secret for Smooth Move of Treasures in the Desert
Posted by Agent Crumbie on Thursday, March 24, 2022 at 6:30 PM
By Agent Crumbie / March 24, 2022
Comment
Fountain Hills is home to many treasured finds. Some of which can be found right here at A to Z Reruns Home Decor and Moving Services - A True Source of Treasures in the Desert.
Launched in 2018, A to Z Reruns provide the budget-savvy shopper a place to find those special items for a variety of needs, just like the community emporium of old. It's the one-stop lower cost shopping for new and slightly used treasures for your home or office. Perfect for new homeowners, tenants, and seasonal homes.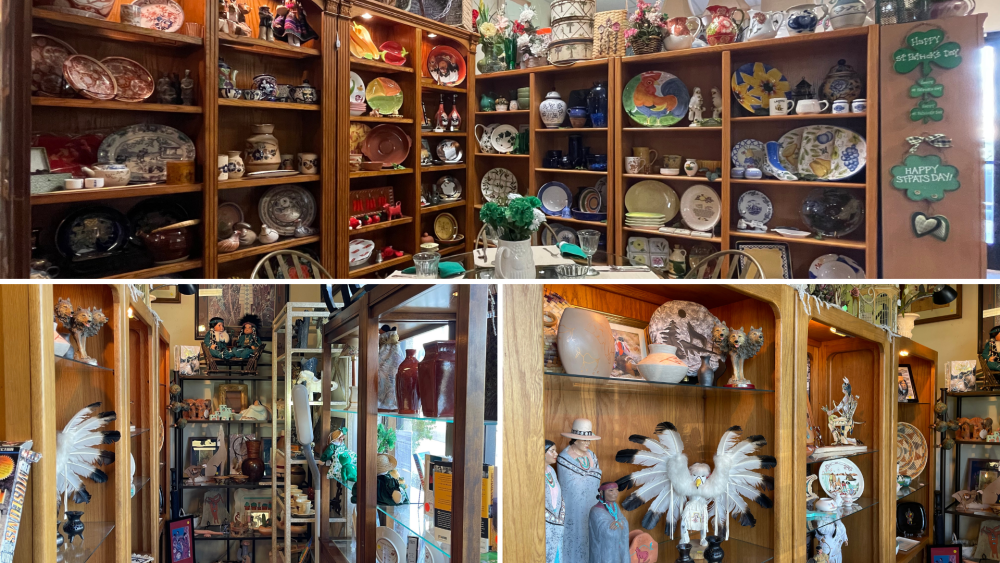 Shop a wide selection of high-quality new & used furnishings, home & office decor, new & used books, including Christian books, bibles, gifts, individual and boxed greeting cards, games, puzzles, collectibles, accessories, and vintage pieces. This is truly the place for unique finds at a price you can afford. Many of the merchandise is from estate sales and donations. However, items that are not sold in a reasonable timeframe are donated to local churches and children's ministries. Plus 10% of all sales are donated back into the community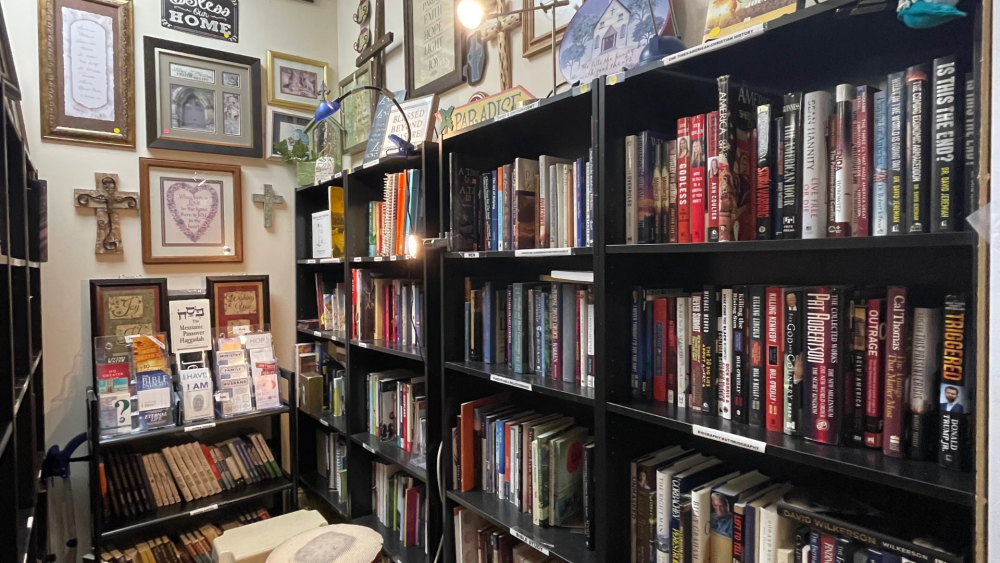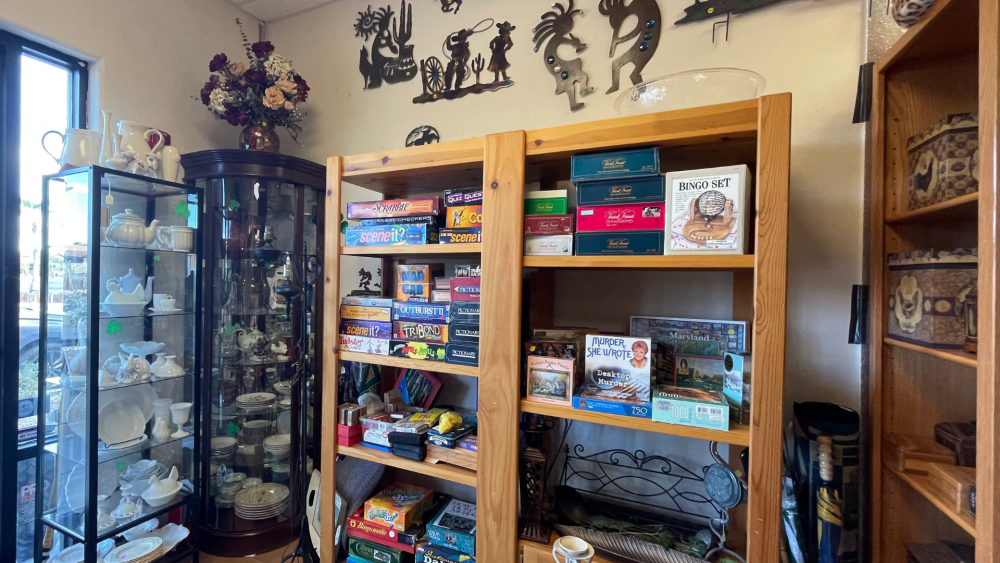 A to Z Reruns now offers several new services, including professional long-distance move consulting and organization, professional mail packaging, low-cost mailing boxes, packaging supplies, rental of banquet tables and folding chairs, as well as house staging, including home decor rentals. With over 62 years of professional moving & storage and move-it-yourself experience, Dean can tailor your move and help clarify the best option based on your individual move circumstances and pocketbook.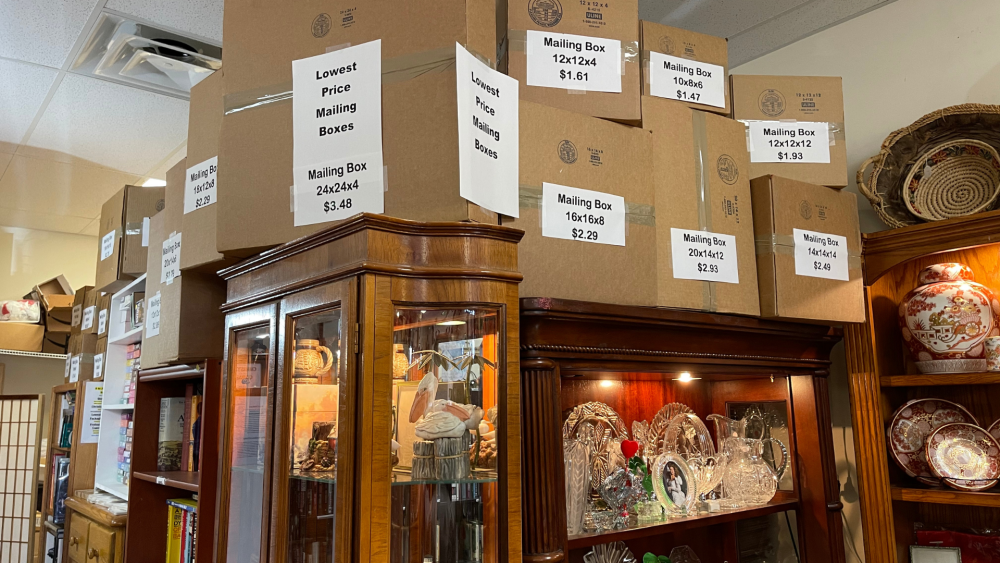 Dean has owned and operated professional moving companies, truck rentals, mini storage, packing & loading services dating back to 1967. He has moved multiple thousands of families since 1957. Dean also operated a Minister's Move Ministry. He personally serviced the North California Sotheby Art Gallery account during the 1970s & 80s. Dean has also moved many celebrities including Gene Hackman, Julie Andrews, Dean Martin, Liberace, many others, and he can help you too.
Services include how to prepare for a move, how to get ready for the move, how to pack, what type of boxes to use, how to get little things out the way so when movers come they can work fast and more efficiently, instead of having to move things around. So if you're wondering which move would be right for you - full move or move-it-yourself. Dean can help with that and more, such as:
How to select a reputable moving company
Who should be trusted to handle your worldly goods
How to determine the costs involved
How to figure out space and weight
The best and safest packing and loading techniques
How many packing boxes are needed and what sizes
What are the best options for good help
What's the best way to ship overload
Should you hire help for organizing and cleaning
The safest way to transport a vehicle
The pros and cons of renting a truck and what size will be needed
These are just a few of the typical moving quandaries Dean can provide answers for - individualized to the customers and their needs. Dean's goal is to help customers determine which moving method is right for them, as well as their pocketbook. Whether hiring a professional moving service, taking on the task by yourself, or simply needing to plan for everything that comes before and after a move, Dean aims to make the process a smooth move.
He carefully screens the companies he works with and does not receive commissions or kickbacks from anyone he recommends to these companies. He makes it clear to the companies that they take great care of the customers or they won't get his referrals. Fees for the move consulting services are guaranteed. Dean will walk you through the entire process as he knows all the ins and outs of moving, as well as the real costs to expect. If potential customers don't see the value in the service provided, they won't be charged.
It's important to note that the move consulting service doesn't do the moving, they sell consultation services. It also does not include the shipping or mailing but sells the material for packing and if you can't or don't do the packing, Dean will pack it for you.
The business is located at 16733 E Palisades Blvd., Fountain Hills, AZ 85268. For additional information, please call Dean Warner at 702-314-1000 or email [email protected].