Home Staging and What it Takes to Dress to Impress
Posted by Agent Crumbie on Monday, April 27, 2020 at 12:24 PM
By Agent Crumbie / April 27, 2020
Comment
Home staging is the magical transformation of a house to create the illusion that makes it look bigger, brighter, cleaner, warmer, more loving, and, best of all, it gives the home the look that has buyers thinking, "I just gotta have it."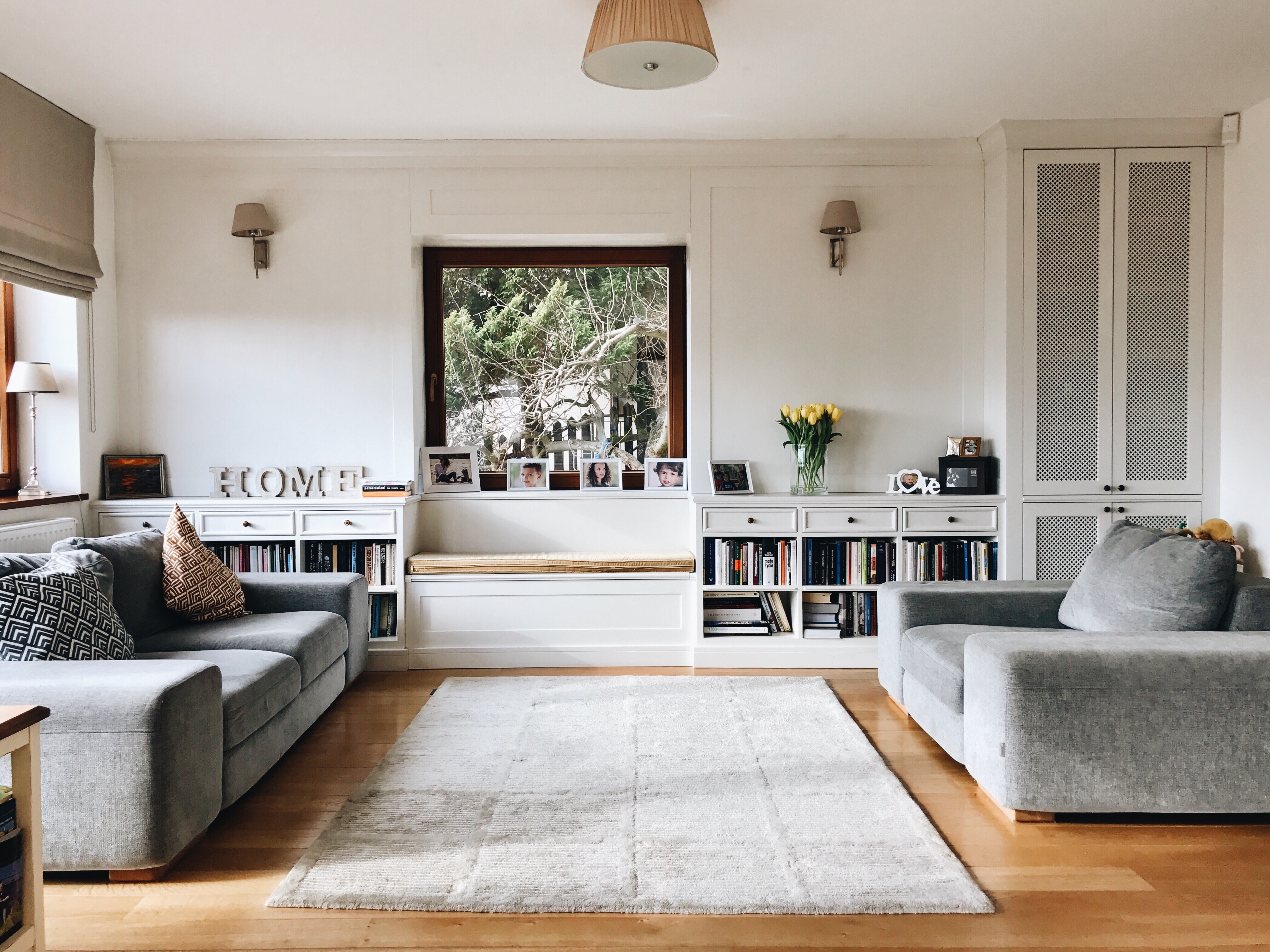 Home staging is a practiced art reserved for those with an inner passion and natural skill set for design decorating. It is much more than cleaning, doing minor repairs, reducing clutter, depersonalizing when preparing the house for sale so that buyers can imagine themselves living in it.

In a nutshell, it's about perfecting the mood to capture that all-important emotional connection that allows buyers to imagine themselves moving in... and turning your house into their home.
A typically home staging plan begins with a preliminary consultation with a professional home stager. Many home sellers have never used a professional Home Stager before, so the idea of someone coming into their personal home and "critiquing" is something they are usually not comfortable doing.
What is a Professional Home Stager?
Professional stagers are highly skilled artists with the ability to put homeowners at ease within the first few minutes of a consultation. They are engaing, attentive, and will position the customer as the most important person in the room.
A realtor for over 40 years, Elizabeth Weintraub, full-time broker-associate in Sacramento, California says stages can take a blank canvas and paint a sensuous portrait without ever lifting a paint brush. "Stagers possess the skills of a top-level designer and they create dramatic scenery that appeals to all five senses."
Just like any other profession, stages have insider secrets too. Here are a few revealed in Elizabeth's blog:
Arrange sparse pieces of furniture in an appealing grouping known as a vignette
Showcase a generous usage of soft fabrics such as silk, lambswool, satin
Display unusual knickknacks in units of 1, 3 or 5
Drape window coverings with simple lines
Add unique elements to shelving, bookcases and fireplace mantels, which draw attention to predetermined areas
Let's Set the Stage!
Preliminary Consultation
Let's explore the essential steps for a successful home staging and redesign. Here's how the plan typically begins; a stager will spend a couple hours with the home seller, taking notes while going over the process, the budget, walking through the home and discussing any wants, needs, goals, and expectations. When the home seller decides to proceed, the stager selects the best furniture and accessories that best fits the project.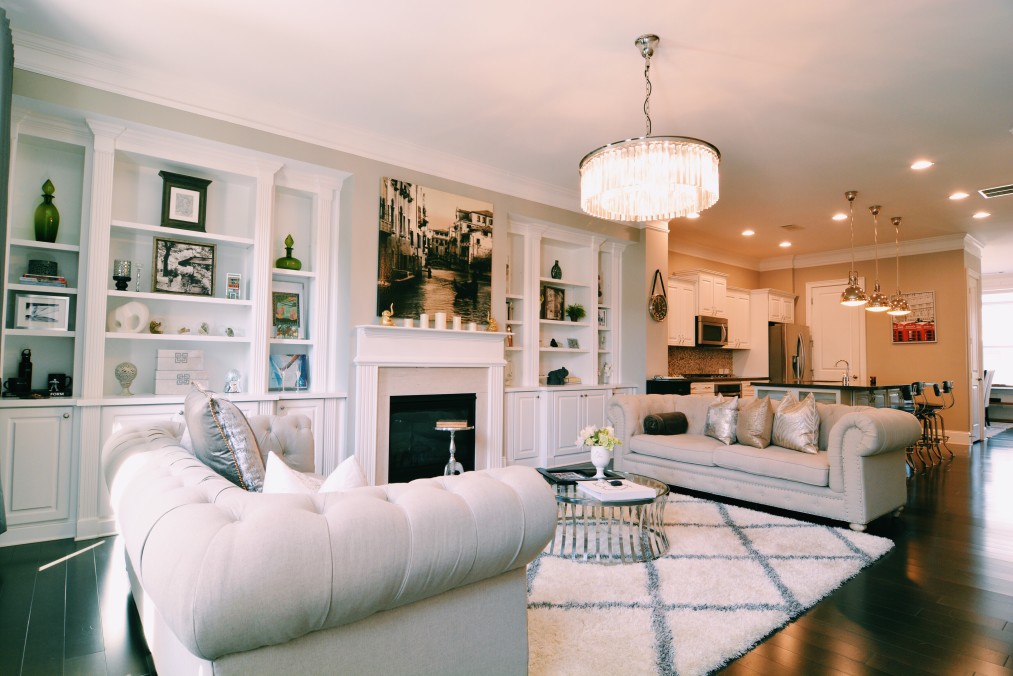 Furniture Rental
Sometimes the stager will use what the seller already has to transform (redesign) the space but in some cases may recommend purchases or rentals to complete the look. Figure that for a 2,000 square feet house, it will take two to three hours to measure, draw up and plan the house. It will take another two to three hours at the furniture rental place picking out furniture. Furniture and accessories rental cost varies depending on the size of the house and term of rental. Some stagers offer shopping service and trade discounts to assist with this.
What Accessories Does a Home Stager Use?
Stagers may also pull from their our own inventory to save the home seller the high cost of furniture rental. That entails a couple hours photographing and inventoried the chosen furnishings that will be used. They are then wrapped and loaded onto a truck for delivery to the seller's home where they are unloaded to be placed in their respective areas before being directed where each piece should go. Presentation is everything when you are trying to sell your house so a professional home with good decortaing design skills will know how to set the stage! Listed below is a small sampling of items professional stagers often use to dress-up each room.
Area and Throw Rugs
Bath Towels
Bedding
Candles (scented)
Decorative Baskets

Fruit Baskets
Floor & Table Lamps
Inflatable Mattresses
Mirrors
Picture Frames

Pillows (lots of them)
Plants
Silk Flowers
Throws
Vases
Wall Art

Staging Day
The stager may spend almost a full day making dramatic transformation. To ensure the home will be shown at its finest, each of the home's main Living Areas will be re-decorated and arranged to show off its best features and minimize any flaws.
Focal Points
As with many things in life, there should be a star as well as a supporing coast in each room. The stager will choose the star for the rooms, such as a stunning light fixture or a piece of arwork, and then design around it.
Little Black Dress
Every home needs a neutral staple piece - a sofa, painting, coffee table, etc. The stager will choose a piece that is a versatile starting point to design the room around.
Mirrors for Light
Mirrors add a decorative element to any room but they can also add light and give illusion that a room is larger than it really is. The stager will place mirrors opposite walls with windows for best results.
Plant Texture
The stager will add plants an easy and inexpensive way to update a space and bring texture into the room. Plants are functional, too - they clean the air and help remove indoor pollutants.
Simplify Themes
The stager will control the vision for a themed room so it's not taken too far off the chart. Many desired effect can be achieved by using a cohesive color palette, and design objects consistent with the theme.
Maximize Height
Take a cue from art galleries and museums. The stager will ensure that artwork are hang so that the center of the piece is between 57 and 60 inches from the floor - in line with the average human eye level.
De-Staging
When the home is sold, almost another full day is spent de-staging the house, re-wrapping and reloading all the furniture and accessories onto the truck. They are then transported back to storage, all pieces categorized and shelved for the next home staging and interior redesign.
Final Stage
Home Staging and Interior Redesign are closely related but the preparation strategy is very different. Home staging is preparing the home for buyers, whereas interior redesign is preparing the home for the current occupants. The heart of both good staging and redesign is the ability to use what is already in the home to transform the space. Creativity is the name of the game!
Both strategies should incorporate an eye for future resale value and strong organizational skills. They both are small investment for potentially greater home sale earnings in the future. A keen understanding of exactly who the home is being prepared for and developing a plan and structure in place for that purpose is imperative.
Bottom Line
Though staging represents an investment of time and effort, the results are well worth it. The cost of home staging by a professional with proven track record and great referrals can ultimately save you money. The Real Estate Staging Association (RESA) has a staging savings calculator on its site that lets you figure out how much time and money you could save in mortgage payments, taxes, insurance, other carrying cost, if you stage your home before listing it on the market. The average cost of a complete staging could be much less than your first price reduction so if staging helps you sell faster, it's money well spent.