Learn how Thomas Maffei of Precision Powerwashing & Mobile Detailing makes a 22-year-old car shines bright like a diamond!
Posted by Agent Crumbie on Wednesday, June 15, 2022 at 10:03 AM
By Agent Crumbie / June 15, 2022
Comment
Learn how Thomas Maffei of Precision Powerwashing & Mobile Detailing makes a 22-year-old car shines bright like a diamond!
Unlike a general carwash, car detail includes a more thorough cleaning of the vehicle inside and outside. It includes buffing, waxing, polishing vacuuming, and many other extras your heart desire. It also includes precise measurements of the cleaning agents used and that is why it's important that you use someone with years of experience doing this sort of stuff. That's why I dropped off my baby in the capable hands of Thomas Maffei of Precision Powerwashing and Mobile Detailing right here in beautiful Fountain Hills, Arizona 85268.
Thomas, please share with our viewers, how long you've been doing this and some of the tasks you will be tackling with this vehicle today.
I've been doing this for a year now, full-time. So the whole car is gonna get foamed up and remove all the loose dirt and debris. Then it's gonna get a thorough wash like you normally would. After that, it's gonna get iron remover which is like industrial fallout. Like, it turns the whole car purple when you spray it on there. Because it's all the iron, it's the stuff in the paint that makes it rust and it removes it all. Then I'm gonna clay it and start stripping all the wax off so I can do a paint correction on it and take all the swirls out. They will all disappear and then I'm gonna put a ceramic coating on it.
What is the Precision secret that gets these great results?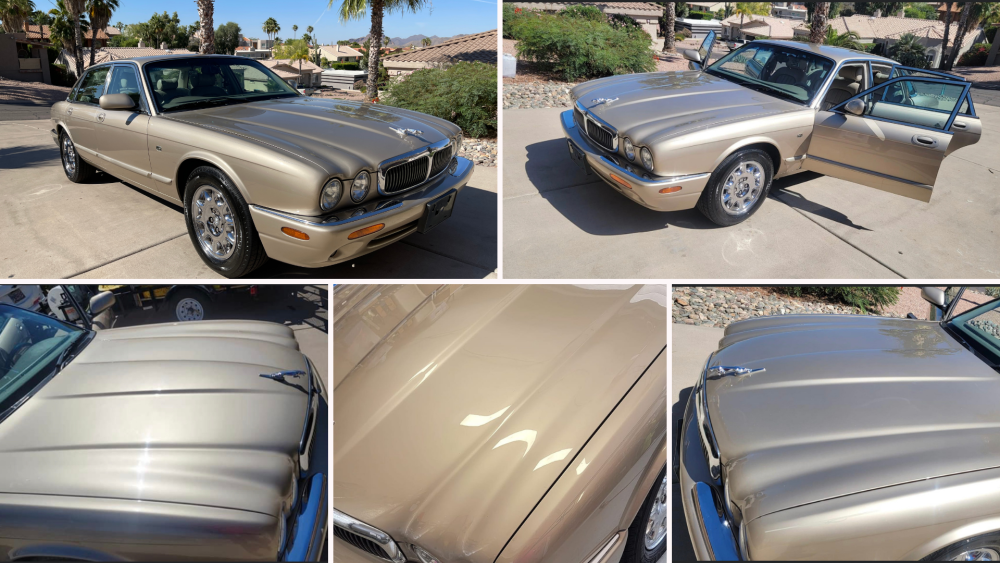 Well, it's lots of time getting all the scratches out and then the ceramic coating. Actually, it's a coating that's out of Texas and I know the guy that owns the company. He used to detail cars and he went from detailing cars to owning a multimillion-dollar paint coating company. That's how it's so glossy because he has, like, I think eight different paint coatings that he offers but this is a high gloss one. That's why it's really shiny but it'll stay like that.
Is this unique to you or does everyone do this when they detail cars?
A lot of people, like, the detail of ceramic coatings is a whole other thing with the paint correction. Most people they'll just wash it, and wax it, where this is going like the extra mile with getting out all the scratches and the coating.
Paint correction, can you expand on that?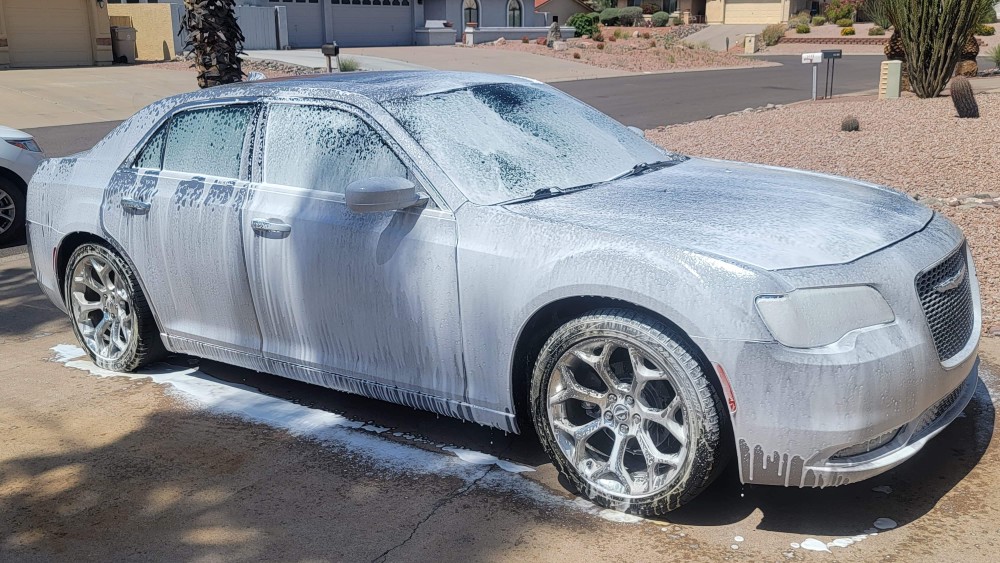 It's basically when you use a compound buffer, it goes about 6000 revolutions per minute, and it mixes a compound in with the paint and fills in the scratches.
How about other types of vehicles like recreational vehicles, you do those as well, right?
I've done RVs, boats, and motorcycles
So when someone has an RV or a boat, is there a place that you go to detail those, or do they have to be brought to you?
I usually have them bring it to me because boats can take a while. Like all the barnacles on them. And you know, like when you see the boat, and it looks like black on the bottom, it's all the barnacles that just attach themselves to it. I did a boat couple of months ago, and it was only like an 18-foot boat but it took me about seven hours just to get it clean. Just the outside, it was just covered like a foot and a half from part of the boat that was in the water, it was just covered in those black barnacles. Wow, it was like a white boat. It was just covered. It took forever to get them off.
You also power wash houses and driveways, right?
Houses, driveways, I do a lot of restaurants, like commercial accounts. A lot of people when they get their houses done the painters are usually included in there. You just gotta hope the painter is doing it right and getting every little crack or paint chips just gonna fall off if it's dirty. It's just not gonna stick to it.
Where do you see your business a few years from now, maybe three to five years, what's your big audacious goal for your business?
I'm just growing it as much as I can, that I can manage it, because like other people could work for me but then I have to basically check what they do. So it's just easier if I do it, do it right the first time and not have to worry about someone else doing it and then going back and fixing the things that they did anyway.
Getting your business grown to a level where you can still manage it as a one-man enterprise. What can the community do to help you accomplish that goal?
Pretty much by just staying local because I know there are a couple of other people in town that do it. Like, pick somebody here in town because I see a lot on Facebook that other people will recommend places in Gilbert and Chandler. Stick with a company in Fountain Hills and stay local. Put money back into the local community, they get tax revenue, so it still comes right back to the town.
I noticed you're very active on social media and in town tell us some of the ways that you're involved in the community. The car show with Britain's automotive that I'm co-sponsor with them, just to kind of help gets people together for like car shows to talk to them. We're also advertising our businesses. We're covering the cost of the whole thing 100% and there you can do raffles and stuff and it doesn't cost anything to get in. You just bring your car, park there, right outside and eat. It's 100% free.
To get your vehicle to shine bright like a diamond ?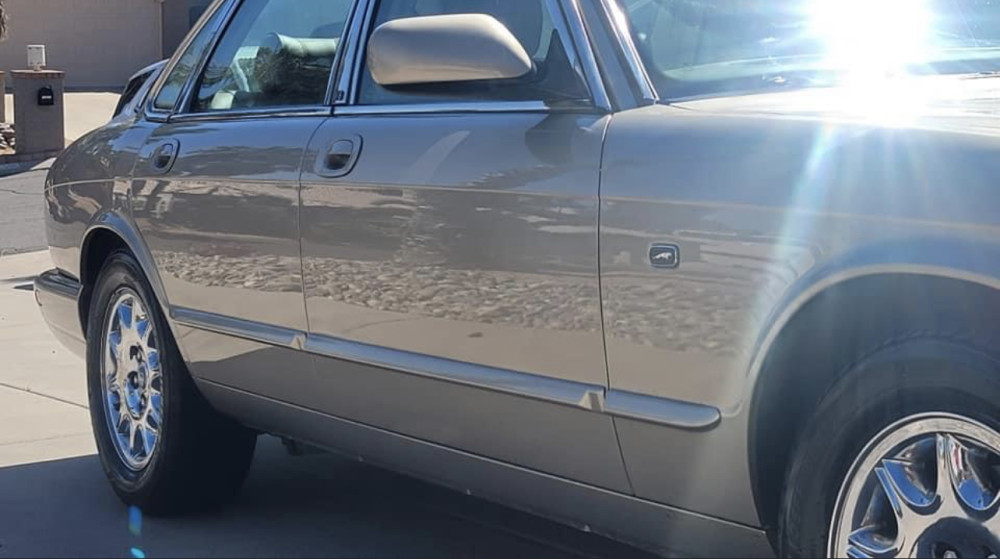 Contact: Precision Powerwashing and Mobile Detailing.
Located at: 15552 Chicory Drive, Fountain Hills, AZ 85268
Website: precisionpw-md.com/
Phone: 607) 221-5027