Local Officer Receives Cashback Only Available to Heroes
Posted by Agent Crumbie on Thursday, December 15, 2016 at 7:30 AM
By Agent Crumbie / December 15, 2016
Comment
Heroes come in all shapes and forms and from all walks of life. Parents might be heroes to their children, just as chefs are heroes to the hungry. However, there is something different about those who choose a career where they serve others every single day— especially if it may mean putting other people's lives and safety ahead of their own. Homes for Heroes focuses on a select population from military personnel to healthcare workers making it easier for them to buy a home in a competitive market.
We at AgentCrumbie team are just two everyday realtors working with an extraordinary base of clients, and we want you to know more about how we work. Homes for Heroes has allowed us to turn our gratitude into more than just a feeling in our hearts, and we want to be of services to as many of these heroes as possible. We bring you the tale of Virg, Michelle, their children, and how they came to find a place they truly belonged to.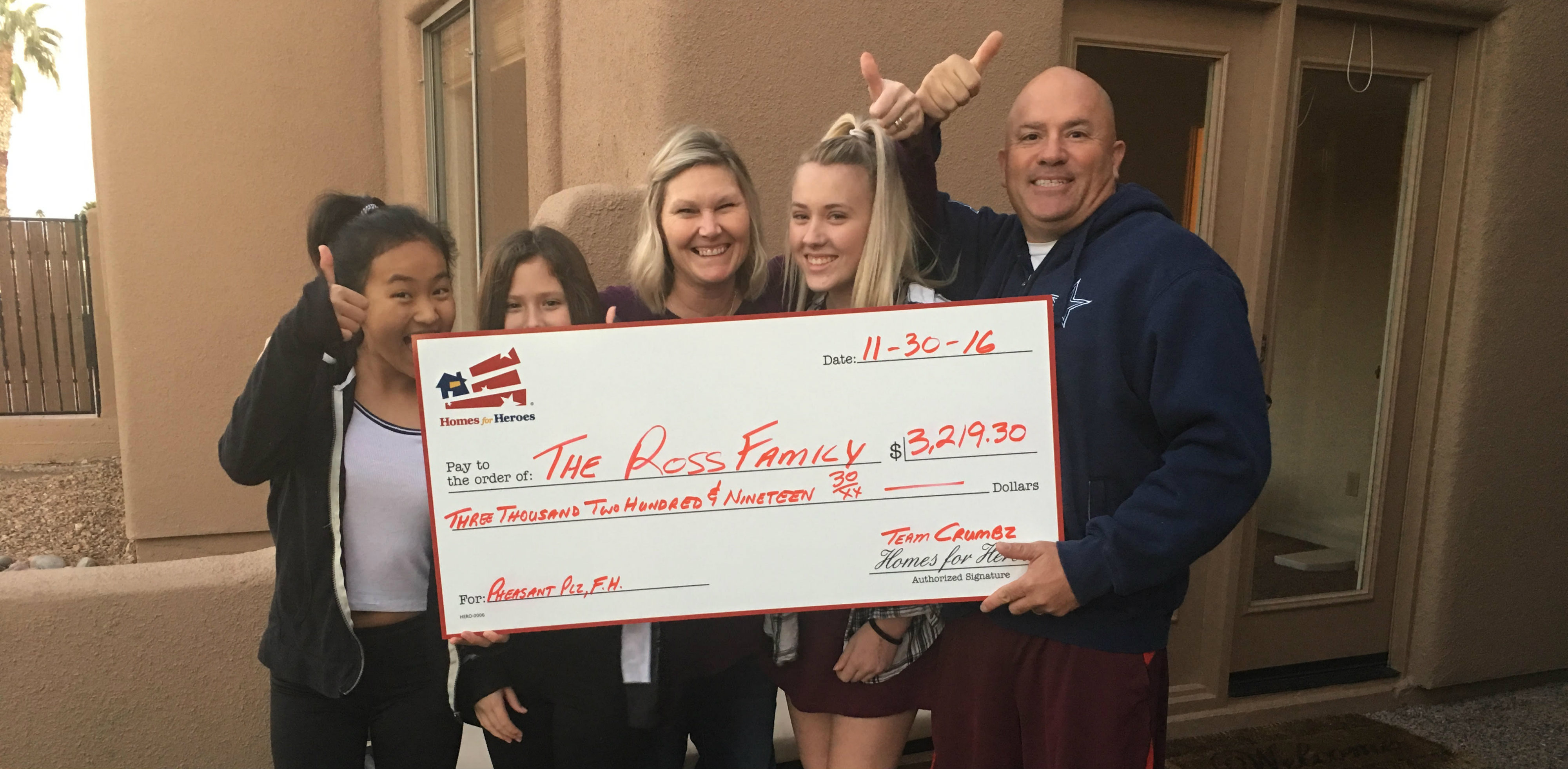 Owning a home today isn't necessarily all that easy, even for literal lifesavers like Virg and Michelle. Virg was a police officer and Michelle is an occupational therapist. They had never bought through the AgentCrumbe team before, but they weren't first-time buyers either. They came from New York to Arizona and were looking for a place that would help them feel safe and comfortable in their new neighborhood.
It's not easy to move across the street let alone across the country, so this was not going to be "a walk in the park'. Coming from the northern, wet climate to the arid land of Arizona, there was going to be quite an adjustment in getting used to their new environment. Scorpions, desert heat, and flash floods are just the tip of the iceberg.

We knew a new home wouldn't make their lives perfect but it would certainly make the transition easier. These people are hard workers, and they care about making the world a better place through protection and healing. They do not deserve to live in a second-rate home that wastes their time and money, and make no mistake about it: Virg and Michelle were ready to buy — maybe a little too ready.
However, the AgentCrumbie team wasn't just going to load them in the car and start taking them to every home on the market. That would not only be overwhelming but frustrating for everyone. No, instead we gave them a personal consultation, and a few tips for how to approach their search.

Our first appointment for Virg and Michelle wasn't just meant to go over practical details like how many square feet they wanted and whether or not they would benefit from an adjustable-rate mortgage. We took the time to understand exactly what they were looking for in their new home, so we could make the best possible recommendations.
Part of the fun of doing what we do is the chance to learn more about just how remarkable the heroes that walk amongst us truly are. We get to find out about the lifestyles, hobbies, and interests of those who choose to keep others safe! Our personal motto is that a home is a reflection of who the inhabitants are, so we took the time to give Virg and Michelle our professional advice and insight to match the outside with what's on the inside.

We didn't rest until both of them had the facts in hand before they had the chance to be fascinated by cosmetic touches in homes that were made to cover-up structural problems. Enormous pools weren't going to be much help to them if the foundation was cracked! Virg and Michelle were so ready to buy that they may have been destined to make the wrong choice but we at AgentCrumbie team wouldn't have that on our watch!
Our professional experience has taught us about long-term happiness in a home rather than short-term excitement. If Virg and Michelle didn't have us, they may have chosen a place that was a poor fit for their growing family. Perhaps it wouldn't have been so terrible but perhaps it would have turned into a giant money pit that they would have regretted.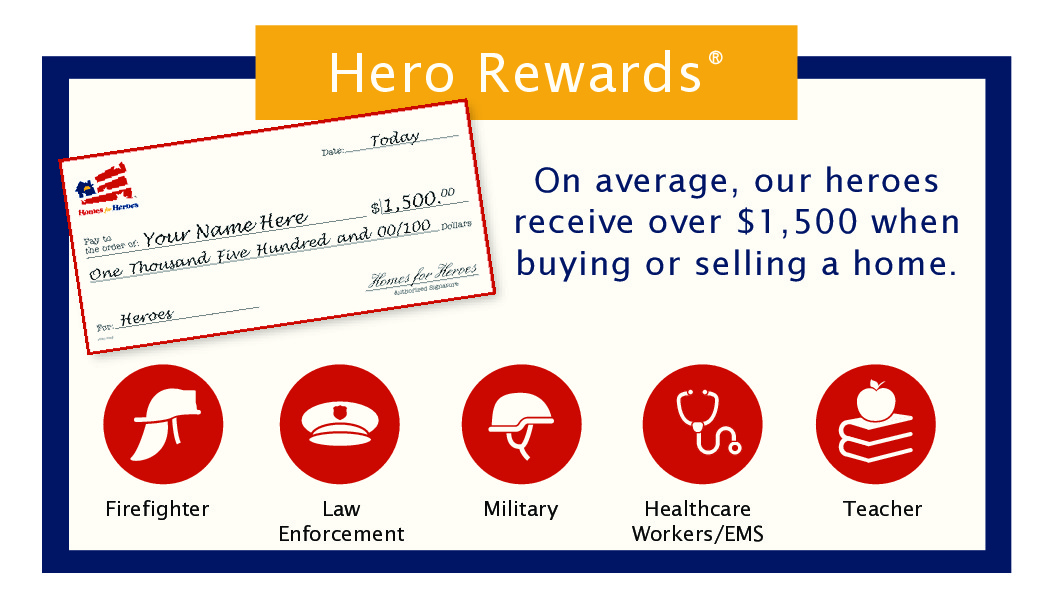 So we got out there, and we worked every angle. We showed them multiple homes and advised them of the pros and cons. We offered our honest opinion, and we never let that opinion be swayed by the prospect of a commission check. To show them how much they mattered, we gave it our everything, showing them even more houses than even they had in mind.
Our clients, Virg and Michelle, were impressed with the fact that we were able to listen and respond so well to their requests rather than push our own agendas. They both agreed that we did an excellent job explaining their options which helped them feel confident when they narrowed their choices down. We always try to get them the most for their money while keeping everyone's expectations at a reasonable level.

What Virg and Michelle might have been most impressed with though was how well we worked together as a team. As a couple, we've learned how to navigate practically every scenario when it comes to choosing the best house. Through experience and trial and error, we feel confident in recommending ourselves as the only team for you.
Our commitment extends to clients for the duration, not for how long it takes the ink to dry. "We go beyond the close!". It's the reason why our ratings and reviews speak for themselves.

If you're looking for savings when buying and selling a home, consider becoming the next Homes for Heroes Hero. We offer discounted real estate savings for military personnel, educators, firefighters, EMTs, police peace officers, or healthcare workers looking to buy or sell a home. Talk to us about how we can help you get the best deal possible.
We treat everyone like family because we see real estate as a way to build relationships, not a way to close multiple transactions a year. To that end, we're able to give up to 20% of our commission as a rebate to the hero.