The buyer journey is quite complex and looks different for each and every family searching for their dream home. Having an advocate by your side throughout the process is a key aspect to ensuring your journey is as smooth as possible. Our team is fortunate to provide this for all of our clients and here's another example of a successful home purchase!
The Call

Available
|
Proactive
|
Attentive
As the night sky sets in, top real estate agent N'Marie Crumbie was ready to call it quits after a long day of home searches for her clients. Then the phone rang. For many realtors, there are no business hours so N'Marie answered the phone as she never misses an opportunity to help a potential client. The caller said he came across the AgentCrumbie's website and is very impressed so he wanted to refer his relocation clients to the Team.
N'Marie is used to these telemarketer-type calls so she listened with skepticism and waited for the right pause to say "I'm not interested."
The pause was punctuated with a pleasant surprise as it was a licensed realtor on the other end of the call. She quickly Googled him as the conversation proceeded and realized that it was, in fact, a legitimate real estate agent calling with a referral from Virginia! What an exciting end to a busy day.
Details Matter
N'Marie shuffled through the notebooks on her desk to find her biz pad for this very important opportunity. She quickly grabbed the customized Destination Needs Assessment (DNA) form used to gather brief of buyers' needs when relocating to a new destination.
The buyers were relocating from Virginia and had been looking for several months for a home in the Scottsdale area. They had even put in an offer, through another agent, on a home in Scottsdale and were in a contract that fell through during the inspection.
Across the Miles
They lost the first Arizona house they fell in love with because their agent didn't "know homes" as well as we do and couldn't adequately dispute the flaws about the house or advocate for the buyers' safety and interest. They were understandably dissatisfied with how their previous agent handled the situation.
Needing professional guidance, they got in touch with their Virginia realtor who had sold their home there. After researching online for top realtors in the Scottsdale, AZ area he referred them to AgentCrumbie!
The Plan
Careful Analysis
Market Knowledge
|
Strategy
Development
The plan revolves around assisting clients in selecting and finding the perfect home and community for their lifestyle and needs. However, N'Marie's priority is to first get to know them so she can get an understanding of their personal and unique real estate goals.
The first impression with clients is often a lasting one and that's something she takes very seriously. She called the referral buyers, the Young Banks, to introduce herself and they were delighted to hear from her.
N'Marie assured them that she is very experienced with relocation buyers and excited at the prospect of finding them their Arizona dream home! So the date was set to meet to further discuss their needs, roles and expectations, time constraints, the market, and house hunting!
Preparation
Full service | Hands-on | Network of Experienced Professionals


N'Marie and her "Sold-Mate" Paul met with the buyers for a face-to-face consultation to get to know them and to better develop an understanding of their housing wants and needs. They discussed the importance of sharing information with their agents so they would be able to properly guide what steps need to be completed prior to relocation.

The buyers were both working professionals looking for a house in a good school district for their four-year-old son. They wanted at least a 3,500 square feet home with room for a "man cave" and "she-shed" quarters. It ought to be on a large lot with a swimming pool, outdoor kitchen, and a big yard for their son to play.

They were prepared buyers, already pre-qualified for a mortgage. Being pre-qualified shows sellers they are serious buyers. This also gives them an advantage if a home they are interested in happens to get multiple offers.

Over time, the team showed the Young Banks several homes and they submitted a few offers that weren't accepted. Though disappointed, they both understood this often happens during the buying process and N'Marie and Paul were prepared to strategically modify the plan to get them into their dream home.
Success at Last!
It happened! A new listing hits the market and our team was on it. When the Young Banks walked into the gorgeous remodel in the gated La Camarilla community in Scottsdale, they knew it was "the one."

The Property
5 bedrooms | 4.5 bathrooms | 4,773 sq ft | Sparkling pool | Outdoor Kitchen | Man Cave/She Shed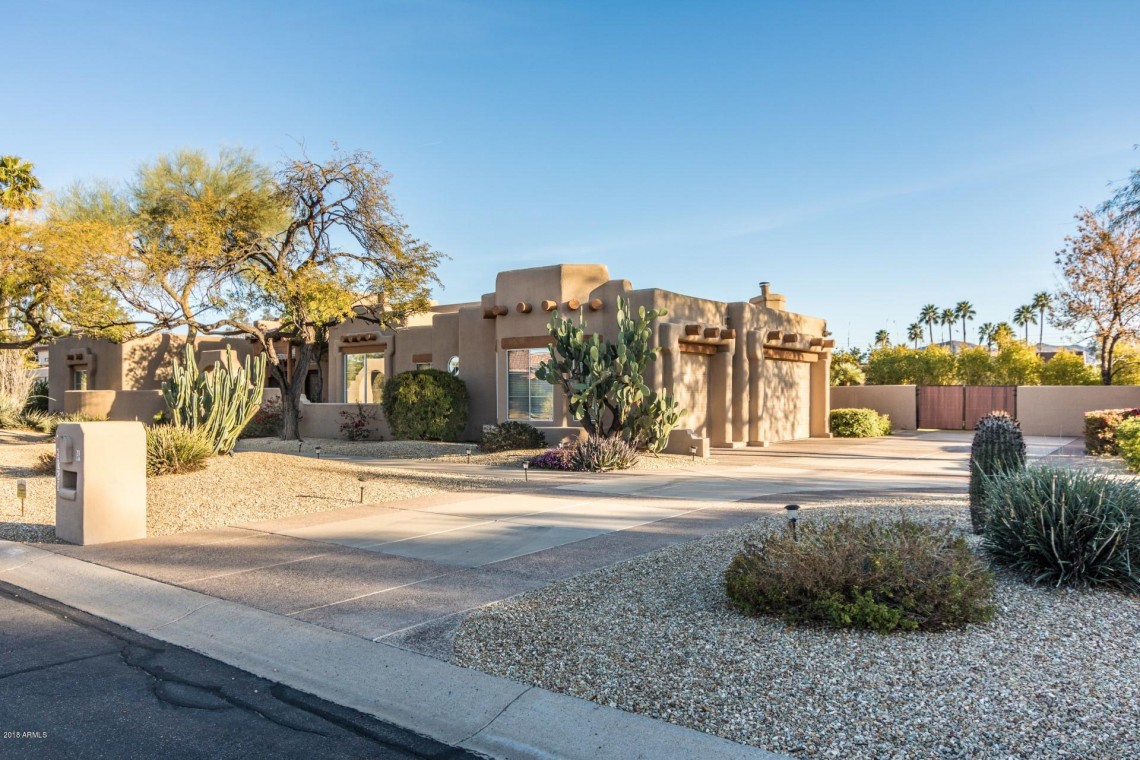 * * Do you have an RV, 5th wheel, trucks or ''toys'' galore?
Then this fabulous home with NO HOA has room to park multiple vehicles. * * Great couple looking for a single-family home in Peoria!
18221 N 91st Dr Peoria AZ
~
---
Very well maintained single-level gem! No steps, light and bright 3bd + den High wood beam ceilings in the den. Travertine flooring, tiled counters in kitchen, all appliances convey including washer/dryer. Lots of architectural character, arched windows, niches, fireplace in living room, formal dining.
16403 E Ashbrook Dr, Fountain Hills, AZ 85268
~
---
An abundance of spectacular views throughout this one-level, 3 bed/2.5 bath home. This 2,313 sqft home with a great room concept floor plan offers; contemporary flair, wood-look tile in main living areas, plantation shutters, numerous skylights, new hardware and surround sound.
15940 E Tumbleweed Dr. Fountain Hills, AZ 85268
~
---
Sitting Pretty
The large bonus room is the perfect space for their "man-cave" and "she-shed" quarters. The covered private back patio showed off a pristine private pool with a remote water feature. Paired with a custom BBQ and generous seating area made the perfect setting for relaxing and entertaining all while enjoying the natural fruits and beautiful mature plants.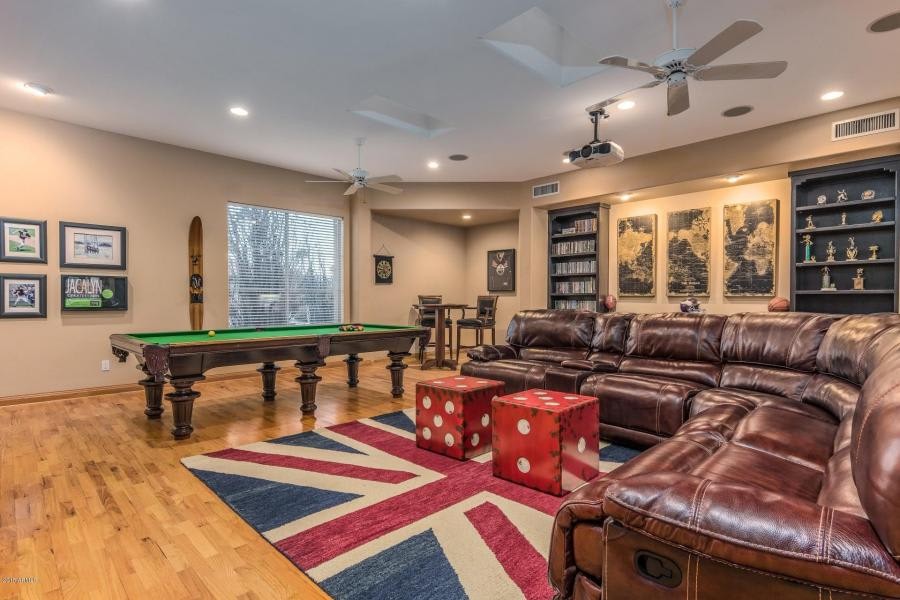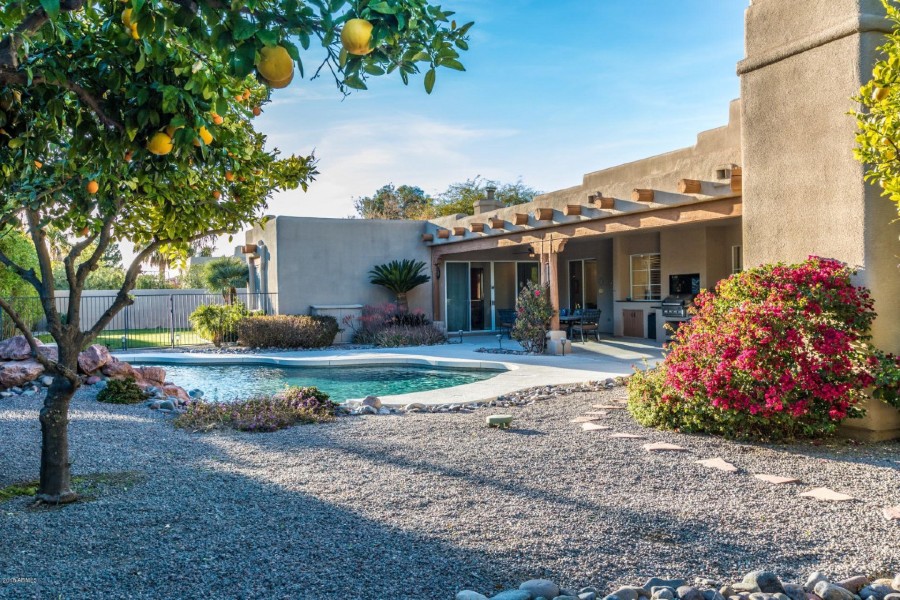 The Client Appreciation
Informative
|
Hands-on
|
Knowledgable
"N'Marie & Paul are amazing realtors. My husband and I had been looking for a home in the Scottsdale area for months before working with N'Marie and Paul.
Once we began working with them the process felt more manageable. The knowledge they provided about the real estate market and actual homes was incredible. Paul's extensive experience renovating homes was a real bonus to us. Paul was able to identify structural concerns such that we saved time and money by avoiding inspecting homes that had significant concerns.
N'Marie and Paul did an excellent job of listening to us and understanding what we were looking for in a home. They provided honest feedback on how homes would or would not meet your needs and desires. We couldn't be happier with the house we purchased!"