For Your Pets
Homebuyers ordinarily search for homes in areas that have phenomenal schools, shopping, and dining. Now, more of them are hunting down homes that are close to pooch stops and puppy run parks.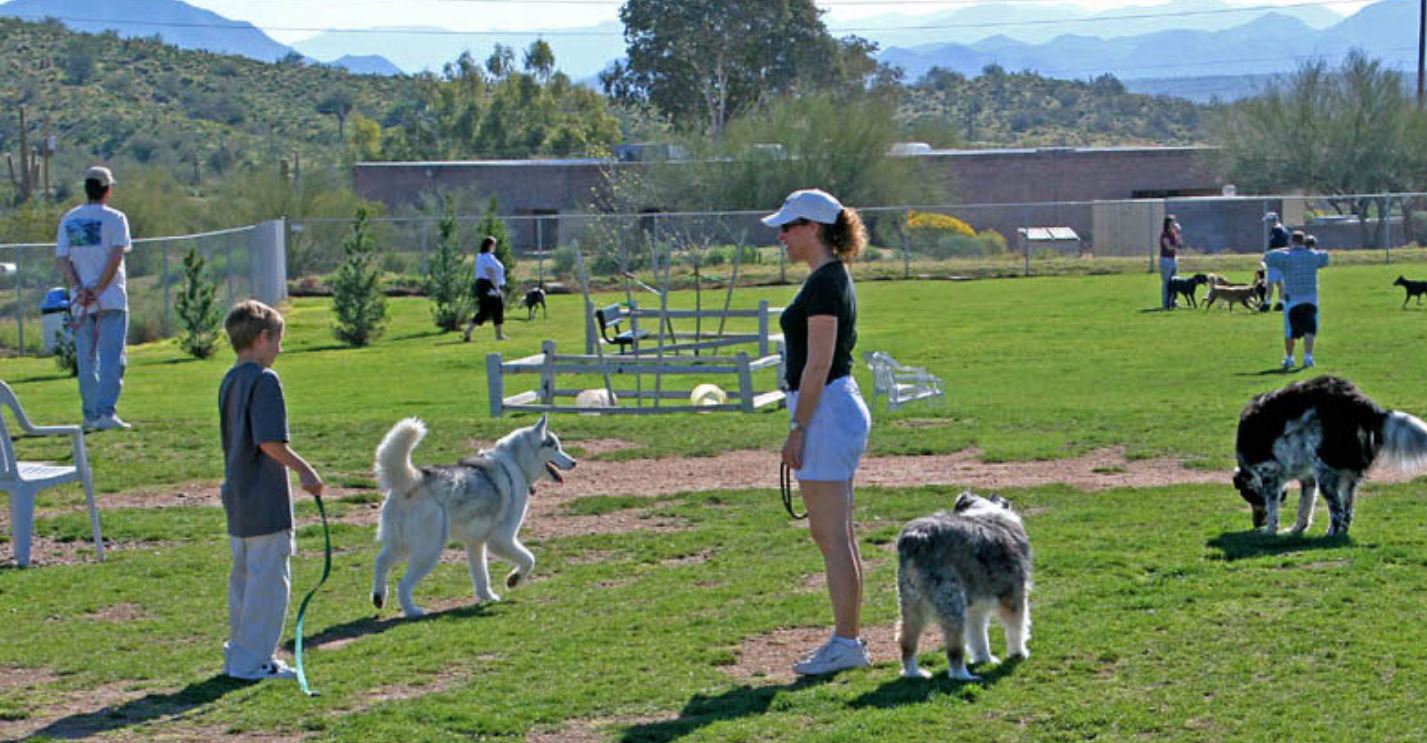 Desert Vista Dog Park
Fountain Hills is home to one of the best dog parks in the nation. The park is a top destination for outdoor fun with a 3-acre fenced facility that allows pet owners to let their dogs run free. Two separate pens exist; one for larger canines and the other for smaller breeds.
The Dog Park is open to the public from 6 a.m. to 9 p.m. Dogs must be licensed and have proper vaccinations.
Staying at a Hotel that Doesn't Allow Pets? No Problem.
Boarding, Day Care, Grooming, Training, Massage Therapy, Teeth Cleaning
She loves pets and pets love her! What could be better?
For pets that prefer the comfort, security and happiness of staying in their own home!
When you get back from a relaxing vacation (or business trip) your pets will be home, tails wagging & waiting for you.
Not only a veterinary hospital but also a safe, clean and air-conditioned boarding facility for your pets while you are away!