Seller Success Stories
Buyers Love Our Listings
Scroll to learn and add your name to the Love List!
Nothing makes us happier than past clients who opted to work with us...Again! We want our clients to feel confident in coming back to us for all their real estate needs. We had the privilege of representing these clients five years ago for the purchase of this home. Now, we're immensely grateful that they choose to come back to us for the resale.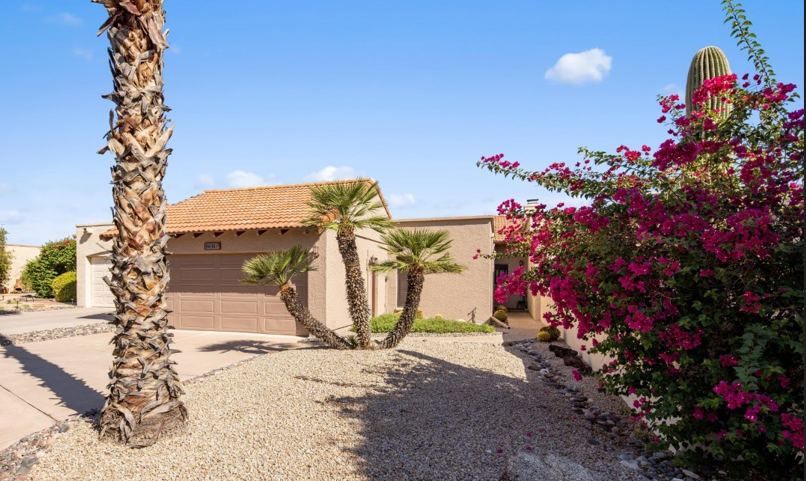 TAs much as they loved it here in Rio
Verde, Arizona, and loved the neighbors, they have decided to move closer to friends and family - including their lovely granddaughter. hey were overly impressed with the convenience of the 72Sold program.
No daily showings so they weren't forced to leave their home on short notice which would have been tedious and time-consuming. They also loved that they weren't coerced into putting a sign in the yard. Yet, we were able to expose their home to the right buyers on and offline across multiple marketing platforms.
We also helped prepare the home to be showcased and marketed beautifully. So of course, even in this shifting market, within two weeks we received multiple offers and top dollar.
18638 E Mazatzal Cir Rio Verde, AZ
---
Our expertise in technology and digital marketing caught the attention of these elderly clients. They were in the planning phase of relocating to Ohio to be closer to family and grandkids. After much research and interviewing several agents, they decided on hiring the Agent Crumbie team. They could not have been happier with their choice.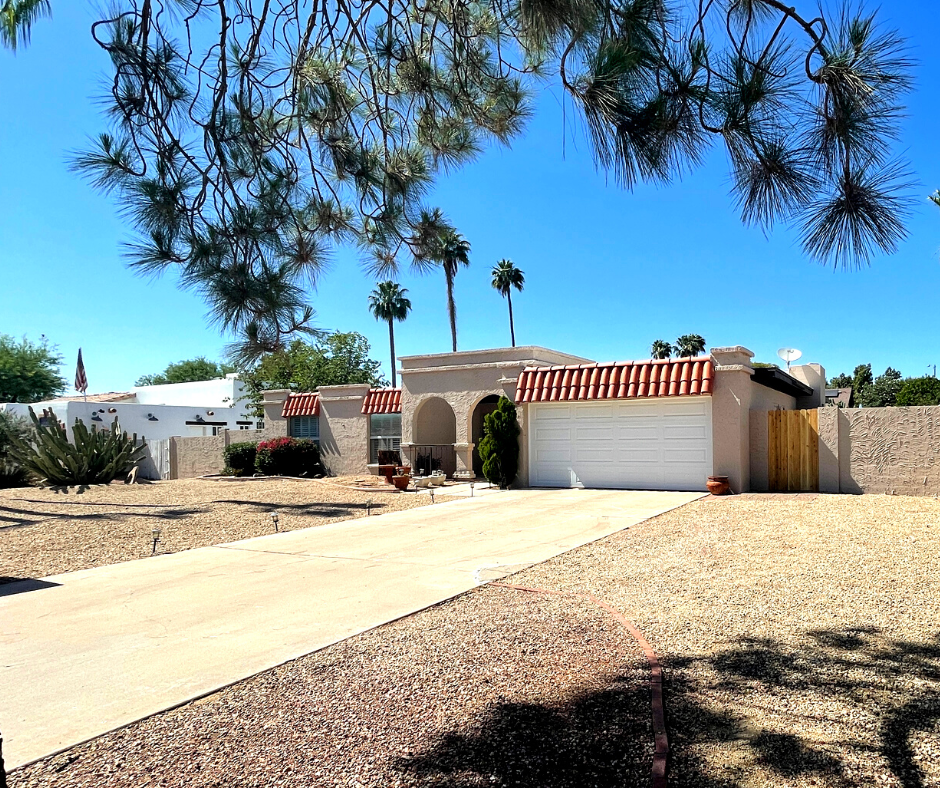 From listing to sale, we never skipped a beat in communicating with them throughout the transaction, so they were never unsure about any of the escrow processes. We negotiated and reviewed with them, line by line, all the multiple offers received - explaining all the pros and cons and ensuring they didn't just accept an offer at face value without understanding the contingency details.
We were very methodical about our approach and made sure to listen to all of their wants and needs and always looked out for their best interest. As such, we were able to help them obtained free moving boxes, donated unwanted furniture, and saved them from $16k in costly real estate mistakes as they were looking to hire moving service.
At the final stretch, we encountered a glitch with funding. It was out of our control but we and our team at Grand Canyon Title Agency were able to keep the clients calm while the lender worked out its internal issues. Within 24 hours later, all was good and everyone did the happy dance
…Maybe not everyone
but stay tuned...Clients' review coming soon!
5318 E Ludlow Drive, Scottsdale, AZ
---
As repeat clients, nothing makes us happier than past clients celebrating their decision to work with us...Again!
We want our clients to be excited to share their experience working with the AgentCrumbie team!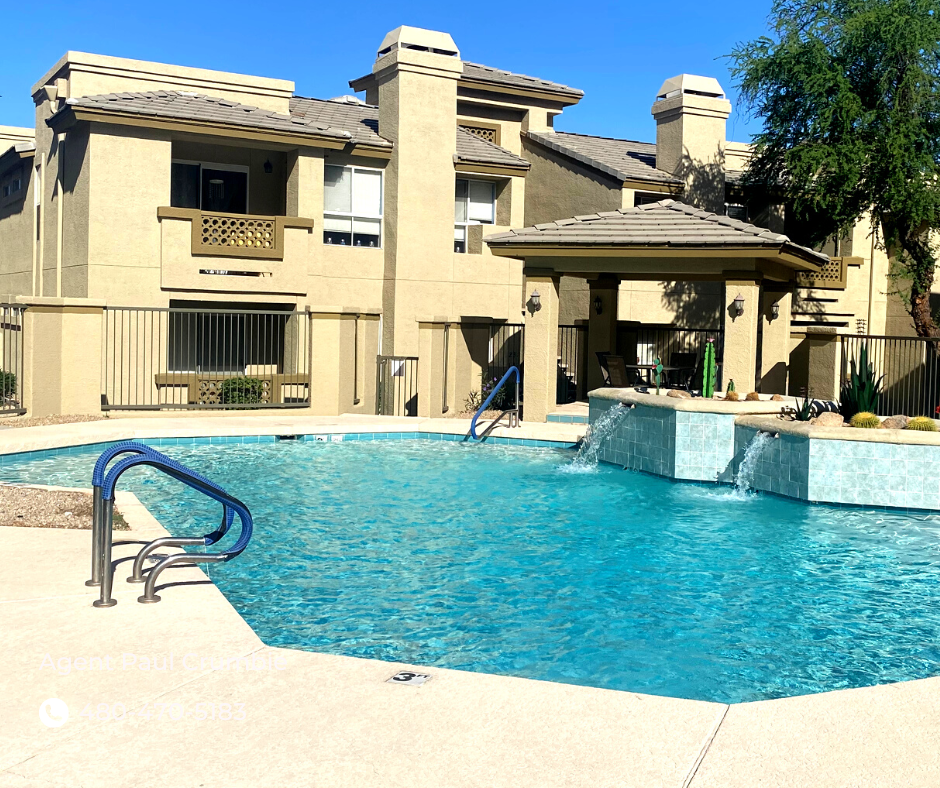 We had the pleasure of representing these clients, a couple of years ago, for the purchase of this home and we couldn't be any more grateful that they choose to come back to us for the resale.
They relocated out of state prior to the listing so we quickly became "Charles in Charge" of every aspect of the sales process. We walked them through multiple scenarios of what could happen in such a fast-moving market and set expectations.
Everything went as planned and we closed a frictionless transaction within three weeks of signing the sales contract!
880 E Morten Ave., Phoenix, AZ
---
When we got the referral call to help this retired couple from the Bronx with their 1031 Exchange transactions, we jumped at the opportunity. We've always known that any opportunity we get to help the elderly is a blessing. Their primary goal was to find and purchase cash flow properties to supplement their retirement incomes. Not only were we able to find them the right properties with excellent cash flow, but we were also able to get them in contract with a sizable seller credit.
Yessiree - we did it! In this market!! Because that's what we do. We Win!!!
9340 N 92ND Street, Scottsdale, AZ
---
This homeowner had a job transfer to relocate out of state. Below is what he had to say about his experience working with us:
"It was truly a pleasure to work N'Marie and Paul; they provided me a white-glove experience from start to finish. This tech-savvy team really impressed me with their marketing plan and social media campaign, so I was confident that my home would receive the highest sale price possible due to the exposure they facilitated. "Since I lived out of state, it was critical for me to work with a realtor that would manage everything in my absence, and this is where N'Marie and Paul far exceeded my expectations.
In the end, they provided me with a service that felt personal, and it was evident that they sincerely cared about my needs and home. They made the entire experience stress free and enjoyable." - Nathaniel
4925 E Desert Cove Avenue, Scottsdale, AZ
---
We helped this homeowner through the process of splitting this duplex from one deed into two separate deeds so she could sell one unit, pay off her mortgage, and continue to reside in the other unit free & clear of mortgage payments. Way to go...Cyndi!
16621 E Bayfield Drive, Fountain Hills, AZ
---
During the listing consultation for this property, we told the sellers we would have it under contract and close within 4 months. Guess what? We did!! Our comprehensive digital marketing strategy sells homes fast!
10755 E Whispering Wind Drive, Scottsdale, AZ
---
Listed Christmas Day and due to our pre-marketing efforts, we immediately got multiple offers for this house. It happened so fast we didn't have enough time for the photoshoot and property video. Under Contract in 5 days.
15101 E Greene Valley Rd, Fountain Hills, AZ
---
Listed for a total of 565 days by FOUR top producing agents before us. Under Contract in 30 days.
15740 E Jackrabbit Lane, Fountain Hills, AZ
---
This property was listed for one year before we listed it. We got it under contract in ONE week.
15504 E Grassland Drive, Fountain Hills, AZ
---
Listed for a total of 887 days by FOUR top producing agents before us. We closed within 3 months.
We staged it primarily in ivory colors that represent quiet and pleasantness and also sets the relaxed tone of understated elegance professionals have come to expect. We added high-definition pictures, a virtual tour, priced it right, then re-listed and marketed the property story for a quick sale. We received the first offer (above a previous list price) and closed a few months later.
10827 E La Junta Rd., Scottsdale, AZ
---
This property, was listed 105 days with another agent. It went under contract in ONE day.
This house is ideally located in an area perfect for young start-up families. However, the previous listing failed to convey that message in a way that connects with the demographic for the area.
3208 E Kerry Lane, Phoenix, AZ
---
Listed at $399K as a multi-family home with two side-by-side units for 218 days by a top producing agent. Under contract within 30 days for $485K.
116226 E Ashbrook Drive, A/B, Fountain Hills, AZ
We're always ready to help!